About Kuka Furniture
Put your feet up and shop for quality furniture from the comfort of your own home.
Your time is important, you don't want to waste it shopping around endlessly for furniture.
No need to spend top dollar on retail either. We offer you the best of both worlds. Online pricing with viewing available at our Bunbury warehouse/showroom.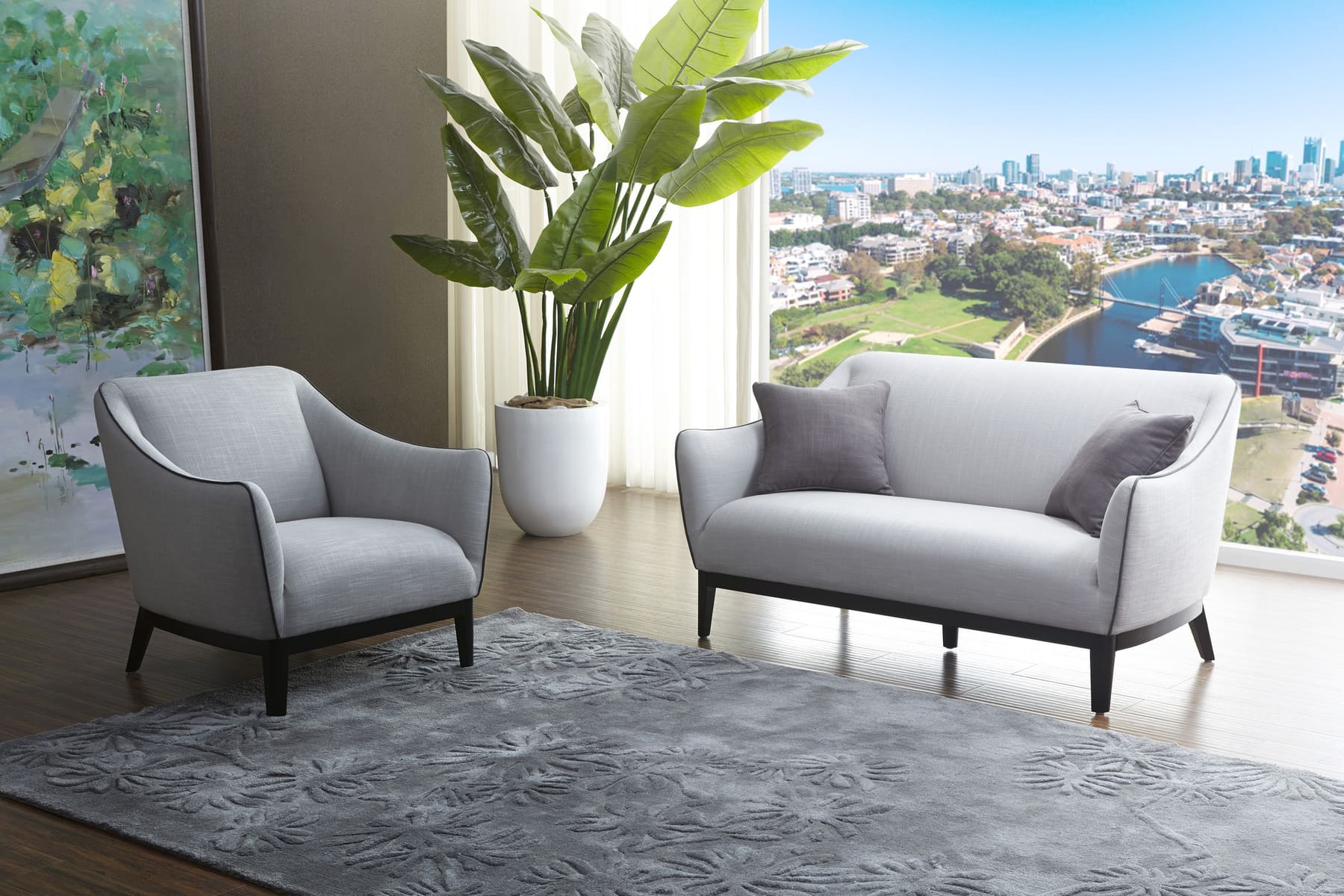 Our Passion
We love furniture that has style, quality and is a bit different from what you see everywhere else, but most importantly we love helping our customers design their ideal space.
Being a supplier of one of the world's largest leather and fabric lounge and occasional furniture manufacturers. We offer our customers products that are being sold in Europe, USA, Canada, Middle east, Asia, Africa, New Zealand and Australia.
Kuka's design team is made up of leading designers from Europe including top design firms from France & Italy. KUKA products are manufactured to the highest standards of quality utilizing top quality leather sourced from Australia, New Zealand, USA and Italy.
Complementing our luxurious leather and fabric lounge suites, are a carefully selected range of dining and occasional furniture.
My passion for furniture was inspired from a young age, my dad owned furniture stores, wholesaled furniture and was involved in the industry on an international level, he really is an inspiration to me. When I was at university studying my business degree I worked with my dad and learnt a lot about the industry. We traveled to trade shows and met manufacturers from around the world.
Whilst living both overseas and in Melbourne I was immersed in the furniture industry. In Melbourne I worked for the Guest family in the corporate furniture world setting up hotel foyers and businesses. In 2001 I returned to Perth to be part of the team that launch "Captain Snooze" (now known simply as – Snooze) to the Western Australian market.
After 18 months of building up Snooze and running the Osborne Park store I was given the opportunity to open and run my own "Forty Winks " store on Scarborough Beach Rd in Osborne Park.   In 2004 Forty Winks was launched into the Western Australian market with our Osborne Park store being one of the first to open. As part of this business I had my husband who had come back from Melbourne with me as my business partner. He (Steve) came from the airline industry (ANSETT). With Steve's engineering experience and attention to detail we made a great team. In 2004 we opened our store, had our wedding and the first of our three children, it was a busy year!
Seven years later we decided to sell our store, we wanted to move back to the South West, closer to family and to enjoy a more relaxed lifestyle on the 5 acre block we had brought. This is when the opportunity to open the Kuka Gallery came about. We loved the international Kuka quality and designs.
During the four years that Kuka Home was on Blair Street in Bunbury we established a business that made us proud. High quality products with the very best service we could offer. In 2018 we decided to take a leap into a new direction. The demand for online shopping was a wave that could no longer be swept under the carpet.
This was when we decided to launch Kuka "on-line", we closed the Gallery on Blair Street and introduced an online store with the option for our valued customers to still touch and feel the products at our Davenport warehouse/showroom. Our commercial division "Entire Living" has also been expanded through this warehouse showroom. (see the link on this website for the Entire Living Website)
We offer our customers high quality products without the extra costs of high showroom rents and overheads. Our products can be purchased directly online from the comfort of your own home or viewed at our display at 31 Shanahan Rd in Davenport.
We are always just a phone call away. If you can't make it in to see our displays during the hours that we are open, feel free to call and make an appointment at a time that suits you.
What we do
With a stunning range of furniture and years of experience ,we will do our best to help you create your ultimate space to relax in and entertain in style.
We invite you to visit our warehouse showroom to have a chat and discuss your requirements. Or if you prefer to stay relaxing at home, feel free to give us a call or drop us an email. We are always happy to hear from our clients and will do our best to help you out.